Covid 19 support for our Sri Lankan families 
Covid 19 support
On the brink of a hunger pandemic…
The UN food agency has warned that, as the world is dealing with the coronavirus, it is also 'on the brink of a hunger pandemic. Our families have told us they 'would rather die of Covid-19 than starve to death'.
We are grateful for any donations towards this project
"Thank you for your incredible support to date we have now fed over 1,000 mums, children and their extended families since lockdown we do of course need to continue feeding families for sometime as it will take a while for them to get back on their feet. Please give if you can."
Mary Storrie
Founder of the Rosie May Foundation
Our Story
As the world faces the challenges of Covid-19 the UN food agency has warned of a hunger pandemic that could lead to 'multiple famines of biblical proportions' within months if immediate action isn't taken.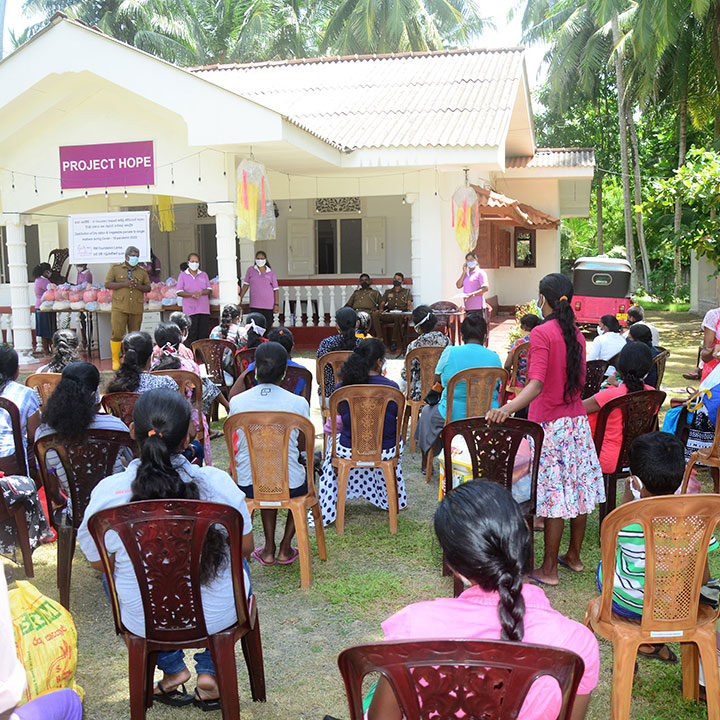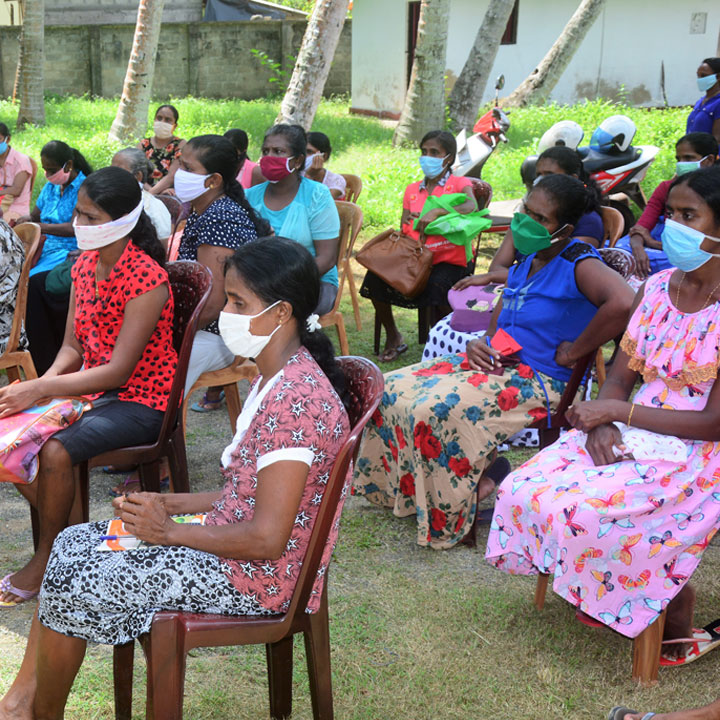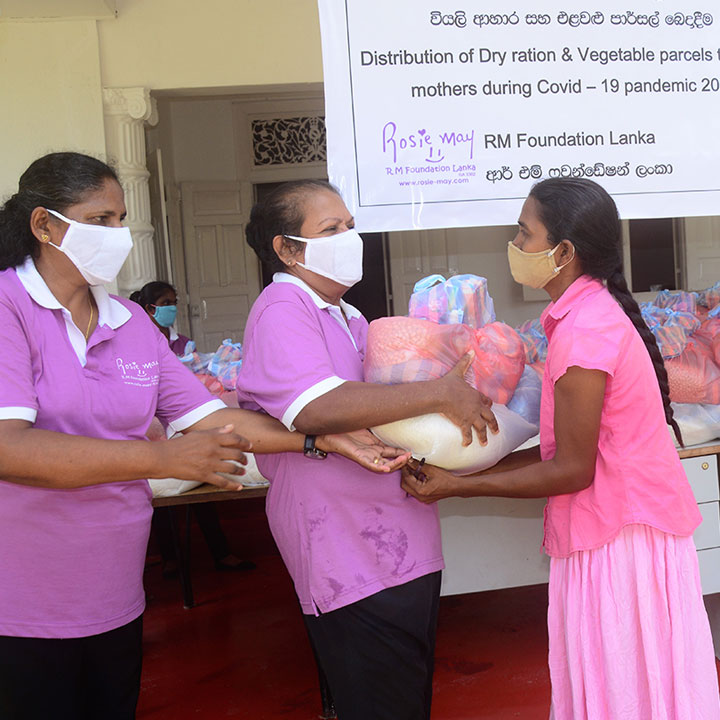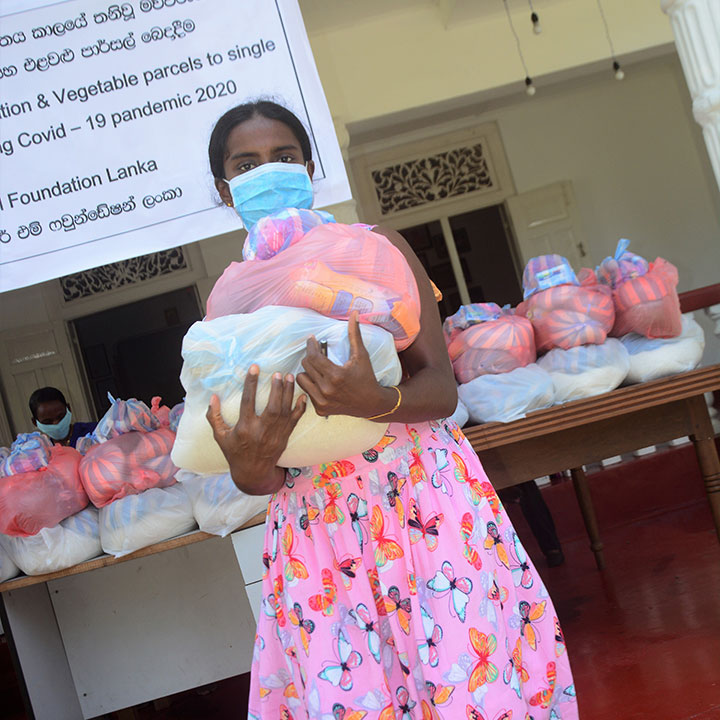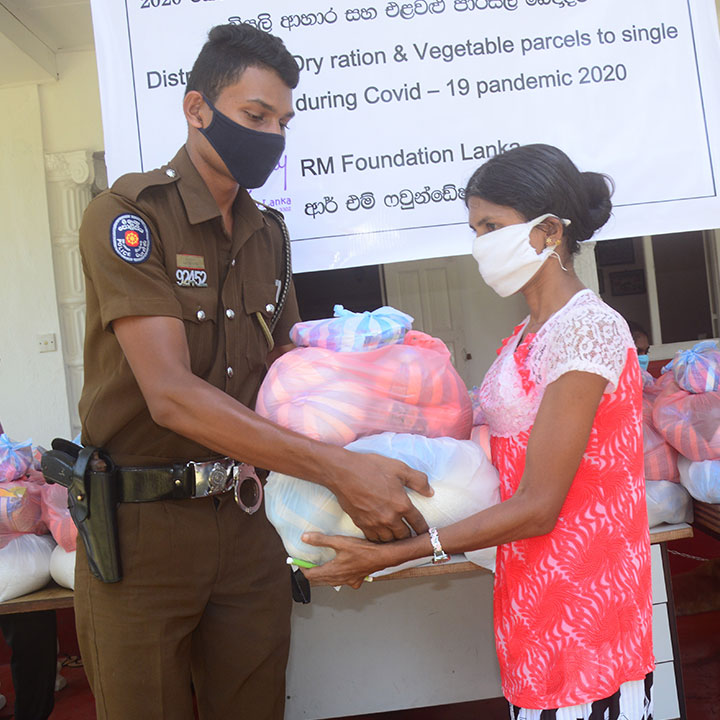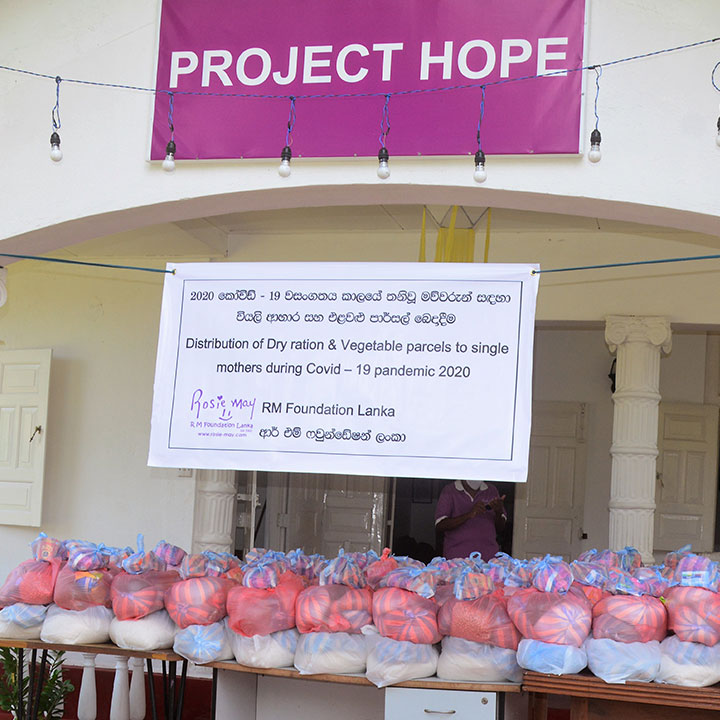 The Rosie May Foundation has supported single mums and families since 2004. Lifting them out of poverty by providing skills training and an education that makes them independent as well as providing a sustainable income.
Our families had barely recovered from the Easter Bombings in 2019. In lockdown, they have no income and no money to buy food. Without an NHS or any financial help they rely on our support NOW more than ever.
.Their reality is either Covid-19 or starvation. they've told us 'they would rather die from Covid'
Since the UK went into lockdown we have provided emergency food parcels for over 1,000 people.
£15 per month will feed an extended family (up to six people: grandparents, parents and children)- for a WHOLE month.
Our food parcels inc 5kg Red rice, 1kg Dhal, 1kg Big Onions, 1kg Potato, 200g Tea leaves, 1kg sugar, 400g Milk powder, 1kg Wheat flour, 1kg Green gram, 1kg Chick peas, 2 tins canned fish, 2 Sunlight soaps, 1 toothpaste, 500g Washing powder, 2 Velvet soaps and 1 packet of chocolate biscuits.
In response to this global crisis the Rosie May Foundation launches it's Covid-19 Appeal – Feed Our Families in Sri Lanka 2020.
Any donation you would like to make to our appeal is greatly appreciated.
The images you see have been taken by the Rosie May Foundation
May 2020 – with your generosity we have now been able to feed 1000 in Sri Lanka since lockdown began – here are some up to date images. Thank you so much for your support.
Love
Mary and the Rosie May team
We are grateful for donations towards this project