Welcome to the Rosie May Shop
All made by the mums from Project Hope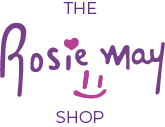 Our beautiful clothes have been lovingly handmade by single parent mothers in Sri Lanka. These wonderful women are empowered to enhance skills and earn a fair wage for each garment they make, so they can support their families and lift them out of poverty.
By purchasing from The Rosie May Shop, you are contributing to an ethically minded initiative and changing families' lives. Truly fashion with a conscience!
Follow our Instagram page @rosiemayshop for regular updates on new products.
Visit our Etsy store to browse our fabulous range of clothing:
Visit us at the Teddy Bear's Picnic event at Belvoir Castle on Sunday 12th May, the Rosie May Shop will be stocking all of our beautifully handmade garments in the purple gazebo! Make sure you purchase tickets before the event as tickets will not be on sale at the gate. Hope to see you there!
A few of our products in our online store…
Etsy Shop: Invalid API Key, make sure your API Key is approved.