I am the Managing Partner at our Nottingham office. Stowe Family Law is the UKs largest specialist family law firm. The team help clients and families going through a relationship break-up in the Nottingham and surrounding arears with family law issues including divorce, cohabitation disputes, civil partnerships, resolving financial claims and arrangements for children.
This is often at one of the most vulnerable and difficult times in their lives. With over 25 years' experience in family law, I have developed a wealth of knowledge and experience. I believe in a holistic approach to divorce and separation as this alleviates stress and anxiety. Empathy and compassion are the key to great service. We work together to achieve goals and agree on a strategy that is tailored to our client's individual circumstances and needs.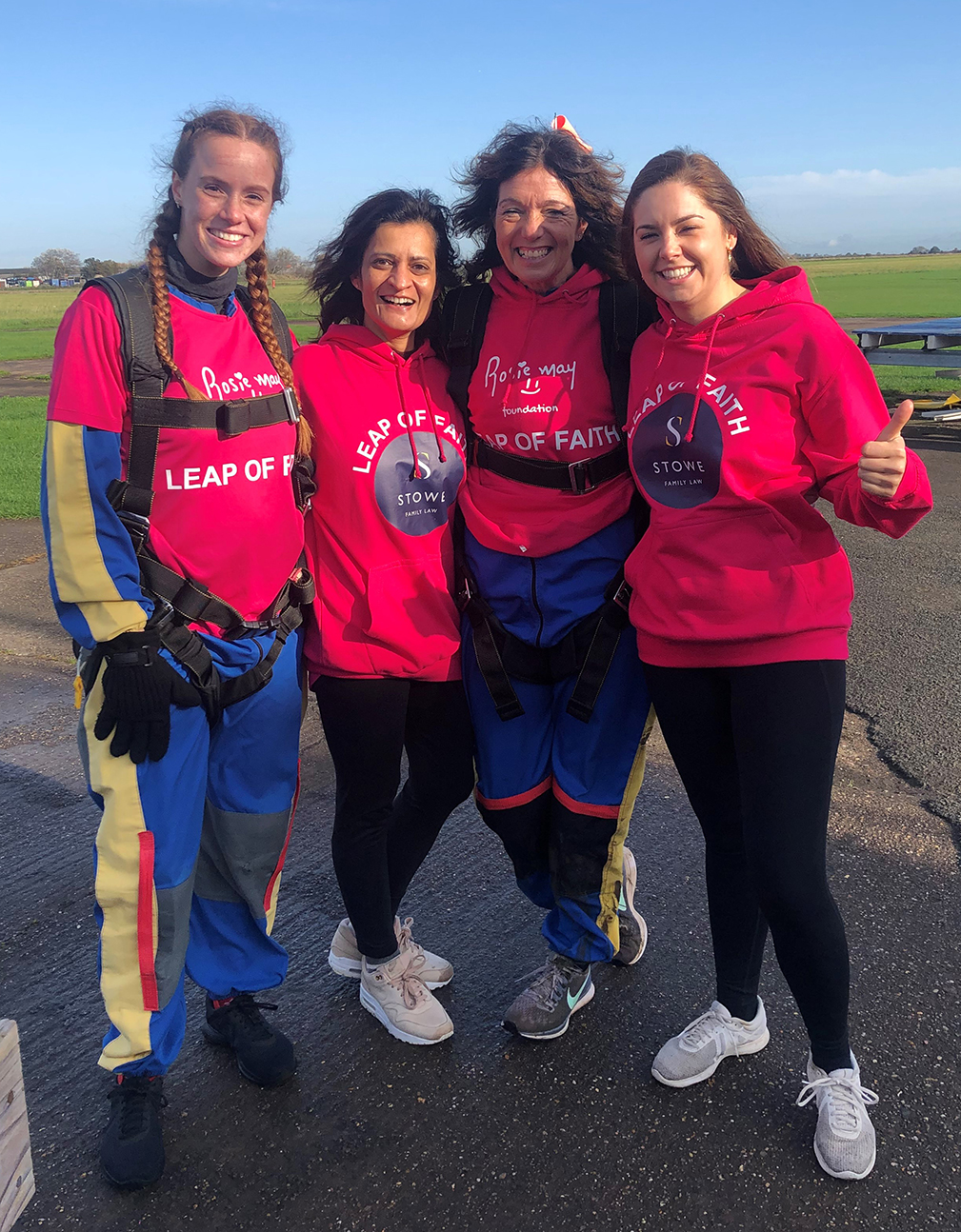 How I became involved with the Rosie May Foundation
I met one of the lovely trustees of the Rosie May Foundation John Elliott (brings back happy memories!) at the Leicester Mercury Business Awards a couple of years back –  the good old days, when we could all go out and socialise! He introduced me to Mary and the charity when I declared my love for yoga as the Rosie May Foundation runs yoga retreats in Sri Lanka and Nepal to raise funds and awareness.
The devastating story behind this wonderful foundation is one that gripped the nation in December 2003 – when John told me about the charity and recalled the story about Rosie May, I remembered it instantly….I felt touched and had a compulsion to meet with Mary too, explore how we could support the charity.  The horrific tragedy has blossomed in Rosie May's memory into a marvellous charity that gives young girls and women in less fortunate countries hope and a lifeline to flourish. Very empowering and inspiring.
Why I took a Leap of Faith
I approached Mary with the idea of the Leap of Faith tandem parachute jump as I felt that we had a synergy in the services that we provide and what the foundation does to support vulnerable young girls and women. The concept that tough and challenging decisions are made more bearable with the right support network fits well with the work that both Stowe Family Law and the Rosie May Foundation are doing. The Leap of Faith jump represents the enormous choices that we need to make that are sometimes our own and others that are made with the support of experts, either way, we have to have confidence in the experts around us.
I felt sheer excitement and joy with a tiny bit of trepidation on the day! After the jump, I felt ecstatic and extremely proud of all of us who took the jump for such a worthy cause. It was a thrilling and exhilarating experience – I recommend it to everyone! 😉
Sushma's jump raised over £3200 for the Rosie May Foundation.