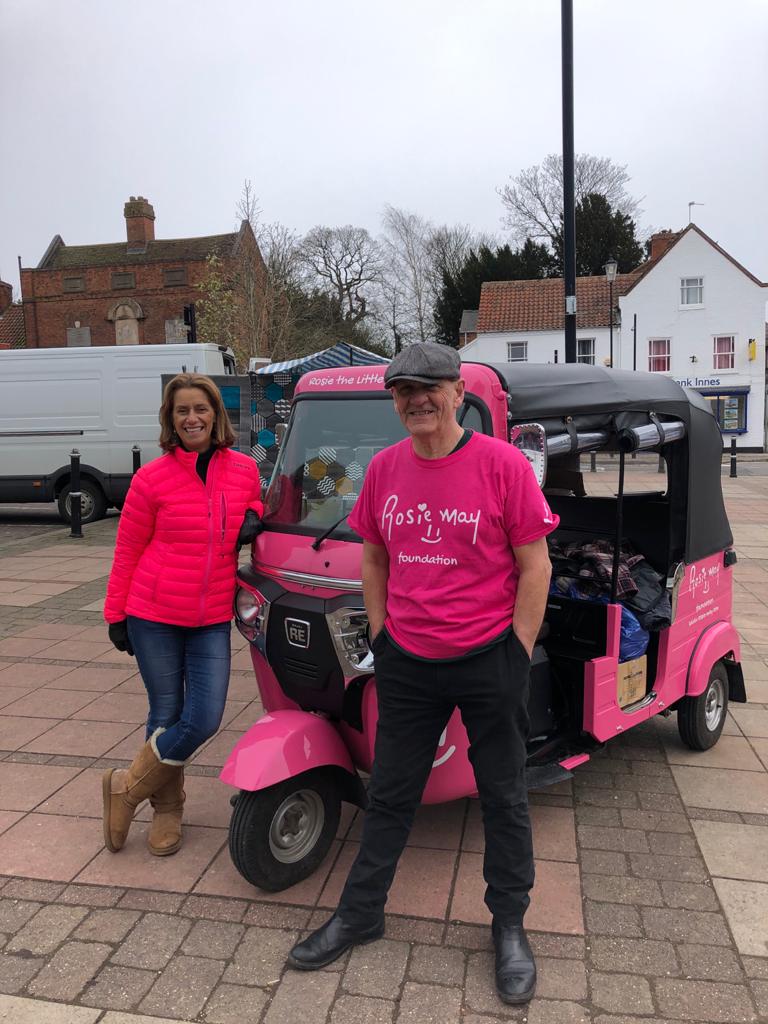 The future of a historic market in Nottingham is safe, thanks to a volunteer-led charity initiative which has given traders a lifeline during the health crisis.
Businesses from Bingham market who were at the point of closure continued trading throughout lockdown thanks to the support of Nottingham-based Rosie May Foundation.
Now the weekly Thursday market has returned as the UK eases out of lockdown and the traders have already started a programme of fundraising events to show their gratitude.
Market manager, Ophelia Gamble said Rosie the Little Pink Tuk Tuk was at the heart of the scheme which converted the market into a doorstep market within a matter of weeks.
"When lockdown kicked in back in March, we had to suspend the market based at Buttercross Market Square," she said.
"Many of the traders are local businesses who were seriously concerned about losing a lot of income and were at the point of closure.
"If it wasn't for the support of the Rosie May Foundation and the team of volunteers the future would look quite bleak for our community market traders.
"Our traders have been able to carry on selling and all of them have stayed in business. I can confidently say it's saved jobs and retained businesses."