A Heartwarming Tale of Love and Leighton Buzzard

Get ready to be transported into a world of laughter, love, and ABBA classics as the Leighton Buzzard community comes together to celebrate the magic of theater. The Leighton Buzzard Musical Theatre (MTH) proudly presents "Mamma Mia, the Leighton Buzzard Celebration," a feel-good production that promises to be an unforgettable experience for all.
In a time of economic turmoil and skyrocketing living costs, "Mamma Mia, the Leighton Buzzard Celebration" tells the story of Mia, a Leighton girl who is battling the financial struggles of everyday life. As an exhausted and overwhelmed mother, Mia's life takes an unexpected turn when she reconnects with an old flame from her days at Vandyke Upper. Prepare for a rollercoaster of emotions as Mia's journey unfolds on the stage, filled with love, misunderstandings, and a touch of luck as she enters the world of lotteries.
This heartwarming production is not only a celebration of the Leighton Buzzard community but also a testament to the power of music, love, and the indomitable spirit of the people of Leighton Buzzard. With a soundtrack featuring beloved ABBA classics and plenty of Leighton Buzzard references, this show promises to have audiences singing and dancing in their seats.
But "Mamma Mia, the Leighton Buzzard Celebration" is more than just entertainment; it's an opportunity to make a positive impact on the world. All proceeds from the show will go towards supporting the Rosie May Foundation, a charitable organization dedicated to improving the lives of children worldwide. By attending this production, you not only enjoy a fantastic night out but also contribute to a noble cause.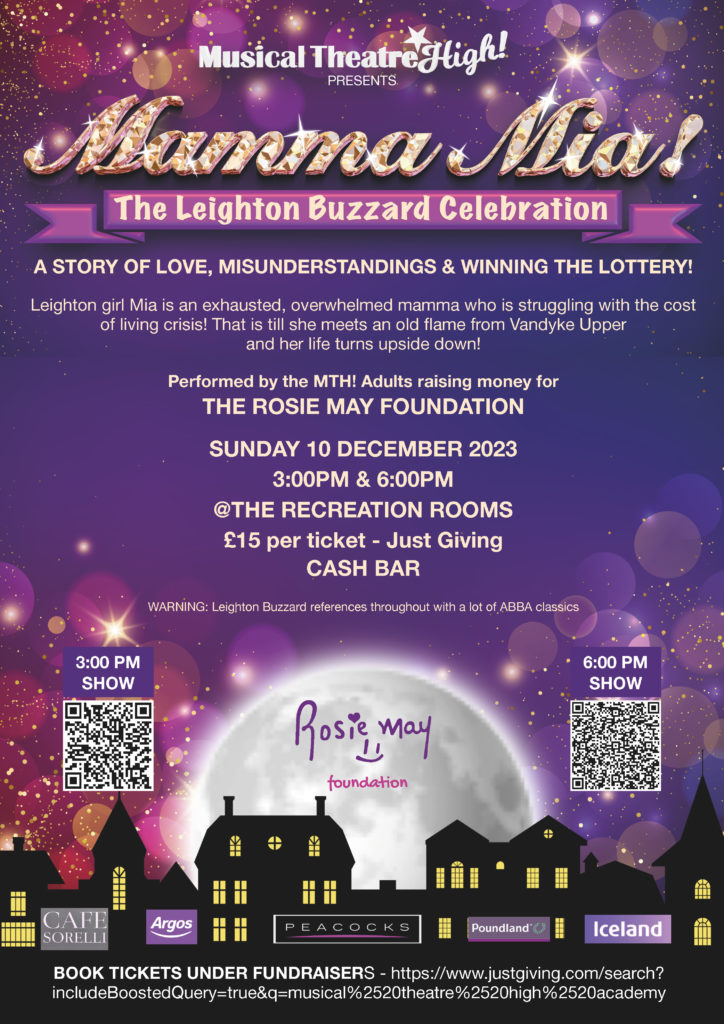 Event Details:
Date: Sunday, December 10, 2023
Showtimes: 3:00 PM & 6:00 PM
Venue: The Recreation Rooms, Mentomore Road, Linslade, Leighton Buzzard LU7 2NZ
Ticket Price: £15 per ticket (available on Just Giving)
Cash Bar: Enjoy refreshments and beverages during the show

Don't miss your chance to be part of this heart warming celebration of love, community, and the enduring legacy of ABBA's music. Join us on December 10th, 2023, at The Recreation Rooms for "Mamma Mia, the Leighton Buzzard Celebration," an unforgettable theatrical experience that will leave you with a smile on your face and a song in your heart.
About Leighton Buzzard Musical Theatre (MTH):
Leighton Buzzard Musical Theatre is a passionate community of performers and artists dedicated to bringing the magic of musical theater to the heart of Leighton Buzzard. With a rich history of entertaining audiences with exceptional productions, MTH continues to shine as a beacon of creativity and community spirit.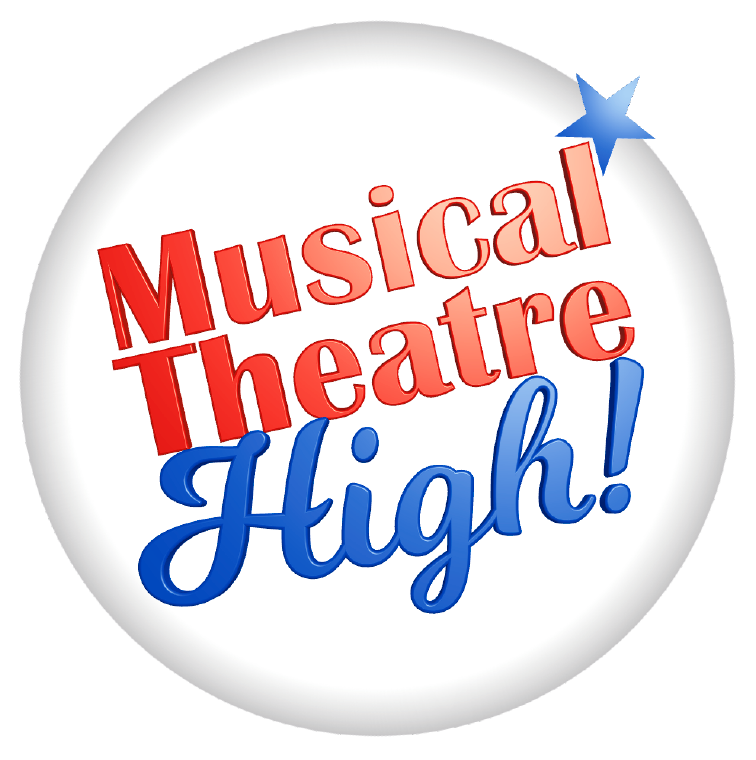 Mamma Mia, the Leighton Buzzard Celebration – Bee Local Magazine