giffgaff's goodybank initiative channels phone credit and funds towards communities adversely affected by the pandemic
During the lockdown, the residents of Bingham, Nottinghamshire could be forgiven for rubbing their eyes in astonishment as a pink tuk-tuk rasped past, Union Jack billowing from one side.
More common on the streets of Asia than the UK, the eye-catching vehicle belongs to the Rosie May Foundation, which has been using it to deliver essential supplies to the community during the coronavirus crisis.
"We've got 13 volunteer tuk-tuk drivers," explains Sam Ellis, the charity's fundraising and individual giving manager. "We support the [local] pharmacy, businesses and the market stallholders by delivering essential items and vital medication to the self-isolated and the vulnerable."
So far, the Rosie May Foundation says it has delivered 1,850 meals locally and its volunteers have visited scores of lonely people for a doorstep chat.
It's that final act of altruism – making a personal connection – which is so important in these times. Figures from the Mental Health Foundation show that one in four adults in the UK have experienced loneliness during the lockdown, a jump from one in ten before the pandemic.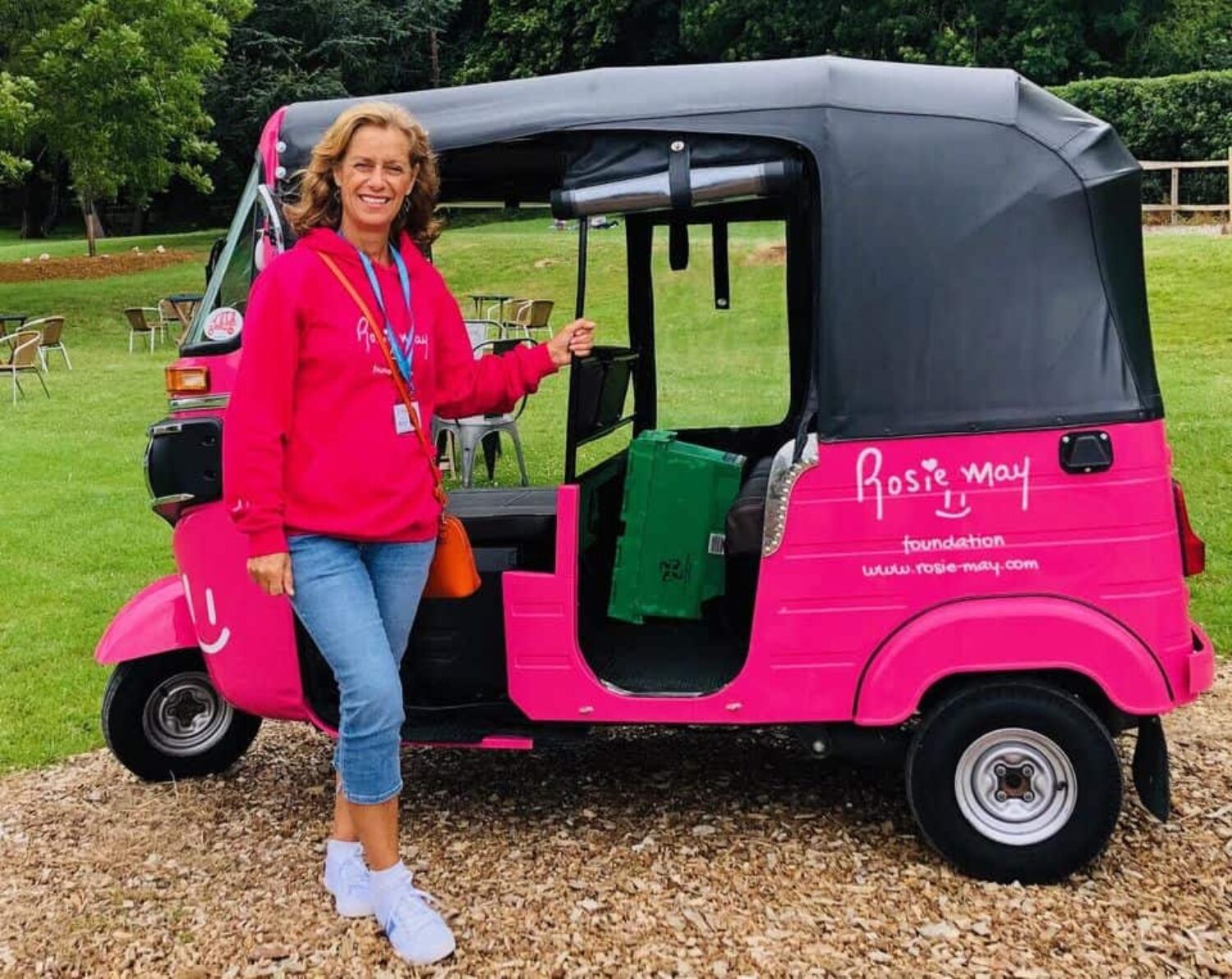 The Rosie May Foundation has received support from the mobile phone network, giffgaff, which pledged to tackle loneliness during the pandemic with its goodybank initiative, which includes a hardship fund for members who can't afford to buy credit.
Through the goodybank scheme, members of the network can donate additional minutes, texts or data to those who need it, helping them to stay in touch. giffgaff has also added the NHS to its list of websites members can access for free.
With giffgaff matching all donations it receives, nearly £23,000 has been raised so far, which, the network claims, has helped more than 50,000 people stay connected during the pandemic.
"At giffgaff we have always had community at our heart and never has a sense of community been more important," says Ash Schofield, CEO of giffgaff, which is owned by its members. "Our members are an altruistic bunch and the goodybank allows them to get involved should they be able to help. Even if we're far apart, we want people to know they can ask for help and someone will always be there to offer that help and keep them connected."
We want people to know they can ask for help and someone will always be there to offer that help and keep them connected
The initiative also allows members to donate to a Covid-19 Community Fund on the Neighbourly giving platform, with more than £5,000 raised so far. giffgaff has pledged an additional £75,000 to the fund with charities like the Rosie May Foundation reaping the benefits.
Formed in memory of 10-year-old Rosie May Storrie, who was tragically murdered in 2003, the foundation helps vulnerable people in Nottinghamshire and Sri Lanka, where Rosie May's parents witnessed the destruction left behind by the 2004 Indian Ocean tsunami.
That's where the pink tuk-tuk chugs in. With over 90 per cent of women having been sexually harassed on public transport in Sri Lanka, the charity started training single mums to drive similar tuk-tuks there, providing them with a sustainable income, and women and children with a safe way to travel.
During lockdown, a donation from the goodybank initiative helped cover fuel and insurance costs for the tuk-tuks, which supported the charity doing its rounds in Nottinghamshire.