The Rosie May foundation has been awarded a grant from the Small Charities Challenge Fund (SCCF), the Department for International Development (DFID) fund supporting charities to achieve sustained poverty reduction. This project in Nepal is funded with UK aid from the British people and aims to re-integrate survivors of trafficking into families and prevent the most vulnerable from being trafficked again, by strengthening families in the community.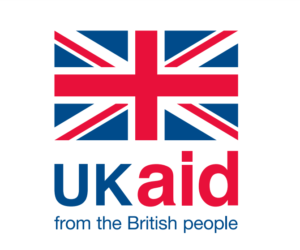 About Keeping Families in the Community
The Rosie May Foundation, in partnership with ASHA Nepal and with funding from UK Aid from the British people, is implementing 'Keeping Families in the Community' in Kathmandu, Nepal. This preventative program mitigates the risk of trafficking for women and children by strengthening 'at risk' family units with sustainable support. The programme supports survivors of trafficking to effectively reintegrate them back into communities. This important work aims to break the cycle of poverty and trafficking for vulnerable women and children so that it does not happen again.
Our local partner, Asha Nepal, have been operating Keeping Families in the Community since 2014 and 165 individuals have directly benefitted from the programme so far. This next stage of the programme aims to support a further 180 women and children.
Keeping Families in the Community aims to :
Strengthen vulnerable families to live together in the community, healthily, responsibly and independently.
Support women and children to live lives free from abuse, exploitation and the risk of trafficking.
Ensure all girls complete their secondary education, that is, up to Grade 12 (Age 18).
Why is Keeping Families in the Community needed?
– Nepal is the 19th poorest country in the world and on gender discrimination, Nepal ranks 111 out of 144 countries in the World Economic Forum's gender parity index.
– These statistics leave significant room for traffickers to move in and exploit vulnerable women and children.
– Between 5,000-20,000 people are trafficked internally and externally from Nepal each year. Many of the victims are women and children.
– Root causes of trafficking include poverty, lack of employment opportunities, landlessness, as well as structural issues in Nepalese society, namely gender and caste discrimination.
– Survivors of trafficking continue to suffer with depression, discrimination and mistreatment in communities even after they return home, demonstrating the need for more effective and sustainable methods of reintegration.
Background on Small Charities Challenge Fund
SCCF provides grants of up to £50,000 to UK registered charities with an annual income of £250,000 or less.
Applications can be made at any time and are reviewed every six months.  The next review point is Thursday 28 March 2019.
SCCF was launched in July 2017 as part of UK Aid Direct and was designed to strengthen small UK based charities working towards achieving the Global Goals.
SCCF is the first DFID fund designed specifically with small UK based charities in mind, and feedback from these organisations informed its design. For example, the SCCF operates a one stage application process, a streamlined due diligence and a tailored payment in advance approach.
In the second round of SCCF, 90% of applicants had not previously received DFID funding and 62% of shortlisted applicants were based outside of London and the South East.
Keeping Families in the Community works towards the UN's Sustainable Development Goals:

Keeping Families in the Community fits the United Nations Convention on the Rights of the Child (CRC):
Article 2 – Non-Discrimination
Article 3 – Best interests of the Child
Article 6 – The right to life
Article 9 – Right to a family life
Article 27 – An adequate standard of living
Article 28 – The right to a quality education